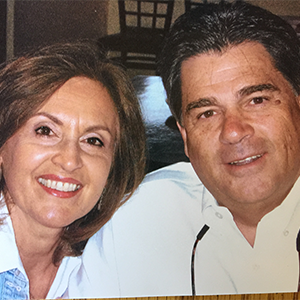 Little did Elena Giacomin-Dennis know that seeing a sign on a Shaklee Bonus Car 36 years ago would transform the direction for her and her two daughter's lives, as well as the lives of countless others, inspired by Elena's Shaklee Effect to achieve a healthier lifestyle and financial well-being!
Elena joined Shaklee as a young mom in transition and had to learn new skills, understand the industry she was now a part of, find her voice and communicate her message…all without Social Media!
Today, Elena and husband Joe are building a Shaklee team together, with two new Directors in their organization during 100 Days to Amazing, and have increased their income by approximately 35% in the past 6 months.
"For me, it's all about building confidence in my team and helping others build their own group, says Elena. "People come from all walks of life and they may have skills in other areas, but they need new skills to be successful in Shaklee. When we raise their competence, we raise their confidence and that leads to great performance!"